Avontuur Talk of the Town Cabernet Sauvignon Reserve 2017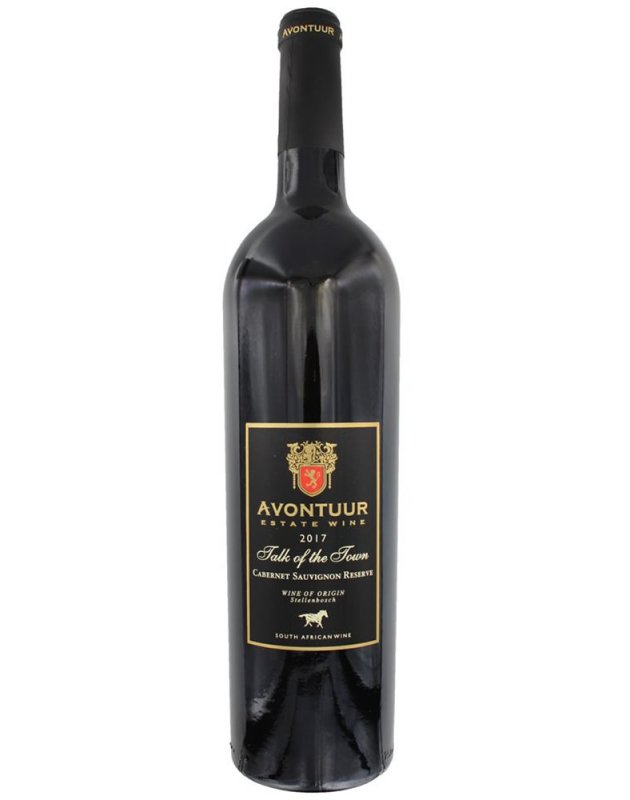 Avontuur Talk of the Town Cabernet Sauvignon Reserve 2017
The nose shows upfront blackberries and black currant aromas with nuances of leafy, mulberries. There are also notes of spicy cloves, black pepper and earthyness around. There is a follow-through of the aromas to the palate with dark berries dominating. In the aftertaste we find earthy, oak undertones. It is a full-bodied wine showing mature tannin structure and crisp acidity. Good ageing potential.
Technical Analysis
alc
14.5
rs
2.24
pH
3.43
ta
5.9
Wine Information
Accolades
Brand Group
Avontuur Premiere Range
Other
Harvested at full ripeness from two of our top Cab Sauv vineyards. Grapes were de-stemmed and cold-soaked for 2 days before fermentation. Regular pump overs gave optimal flavour and colour extraction. After malolactic fermentation the wine was aged in 2nd and 3rd fill French oak barrels for 24 months before bottling.
Winemaker
Jan van Rooyen
Variety
Cabernet Sauvignon
BlendPercent
100% Cabernet Sauvignon
FoodSuggest
Venison carpaccio or Rump steak with a red wine reduction or any other full-flavoured, slow-cooked casserole.
Ageing
Will mature with age, peaking around 5 years after bottling. Potential for a vinoteque classic.
Range:

Avontuur Premiere Range