Avontuur Talk of the Town Cabernet Sauvignon Reserve 2018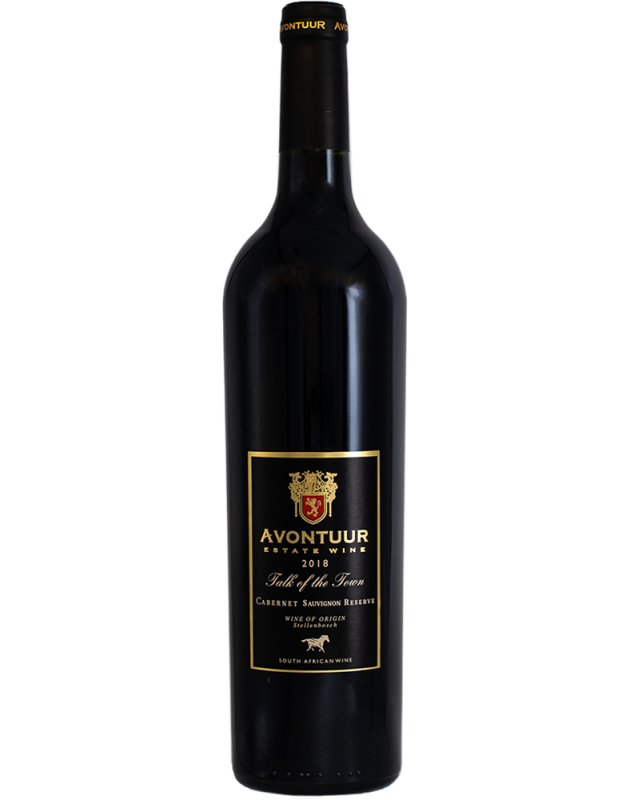 Avontuur Talk of the Town Cabernet Sauvignon Reserve 2018
The nose is fresh with aromas of red berries and nuances of mulberries. There are also notes of green bell pepper, black pepper and earthyness around. There is a follow-through of the aromas to the palate with berry flavours dominating. In the aftertaste we find earthy, oak undertones. It is a full-bodied wine showing mature tannin structure and crisp acidity. Good ageing potential.
Technical Analysis
alc
14.5
rs
2.2
pH
3.6
ta
5.7
Wine Information
Accolades
Brand Group
Avontuur Premiere Range
Other

This second release of our Talk of the Town Cabernet Sauvignon: we present another great Cabernet Sauvignon from the Helderberg Region named after a son of our legendary sire, VAR. Celebrate and enjoy the power and elegance of this terroir with us.

Winemaker
Jan van Rooyen
Variety
Cabernet Sauvignon
BlendPercent
100% Cabernet Sauvignon
FoodSuggest
Venison carpaccio or Rump steak with a red wine reduction or any other full-flavoured, slow-cooked casserole. 
Ageing

Drink now or over the next 5-7 years from bottling. Potential for a vinothéque classic.
Range:

Avontuur Premiere Range